With so many options everywhere, it can be hard to find unique gifts for Mother's Day. But we like gifts that are a little bit different, a gift that is more personal to that motherly figure in your life. So, we've narrowed down our top 5 unique gifts and we explain why our mum's are so unique to us.
Our top 5 unique gifts for mum and where to find them: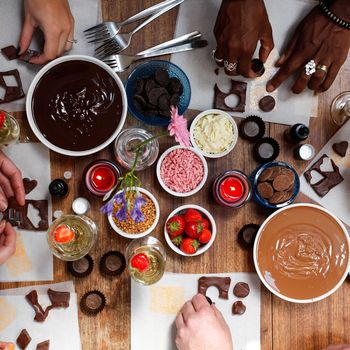 The Chocolate Hedgehog at Notonthehighstreet – £105
When you run out of gift ideas, why not look to an experience – this is the ideal gift for the mum that has everything. It is also great as you can choose an experience as unique as your mum and spend time doing it with her. We like this yummy experience!
Illustrate my name – £10
Do you have a mum who loves photos, but loves candles even more? You can't get more unique than this photo candle. This gift shows you've taken a bit of time to choosing a fitting photo, making it even more special.
The Craft Tea Company – £20
For a mum that really loves trying new tea, this is the perfect present! And it is so nicely presented with 5 different teas.
Getting Personal – £9.99
For that gin loving, green thumbed mama – this gift is totally different and it can be personalised!
Ellie Ellie – £17
For those who have a dad who plays the part of their mum, this gift is very fitting! Alternatively, get a mug gift for mum here!
Ellie Ellie Edits:
Here are what the Ellie Ellie team would pick for their mum's from our Mother's Day gifts…
Here are some of the reasons why we believe our mum's are so unique to us:
"My mum is completely unique because she doesn't just make the best Sunday roasts I have ever eaten… but she covers them in gravy AND then smothers tomato sauce ontop! (Yuck!)"
"My mum is unique because even though she has dedicated her entire life to looking after and caring for my disabled brother, she still has so much love and time to give to me and the rest of my family. "
"My mum is obviously unique! She is by far the most optimistic person that I have ever met, she knows how to put a good spin on anything, she inspires me to always do the same."
Hopefully we have managed to give you some inspiration of unique gifts for a mother that is truly unique!